Dry Hop Experiment
There is literature that claims that you only need 24-48 hr to get the maximum potential of dry hoping, and people claim that dry hoping for too long will bring "grassy" characteristics to your beer. On the other side we see Vinnie Cilurzo's Pliny the Elder recipe on the July/August 2009 Zymurgy doing multiple dry hop additions for up to 15 days. After confronting this information, we found ourselves dealing with a paradox: how can a world class beer such as Pliny the Elder be so good after been dry hoped for so long? So, we decided to make our first official experiment a dry hoping schedule comparison.
On the afternoon of March 30th, just two weeks since we officially started the Brewminaries, a crew of Brewmies gathered on Bitter & Esters to brew a recipe based on Pliny the Elder. We decided on three conditions for the experiment; multiple hop addition, as suggested by Vinnie, all early additions, and all late additions. We adjusted the recipe for our system, to keep the OG on 1.072, and our IBU's around 90, for a 6.5 gal batch. We used a single batch of wort as the control for this experiment, and split the batch in two identical portions to ferment with different yeast. One with American Ale yeast, and the other with American Ale II. The purpose of the split was to test whether yeast affected the hop additions. Each split would be put through the same three dry hop conditions.
We will be pouring the beer on our May meeting, in two separate blind tastings (one per yeast) and gathering notes from the participants to determine what are the flavor differences from each schedules. Below is the grain bill and hop schedule.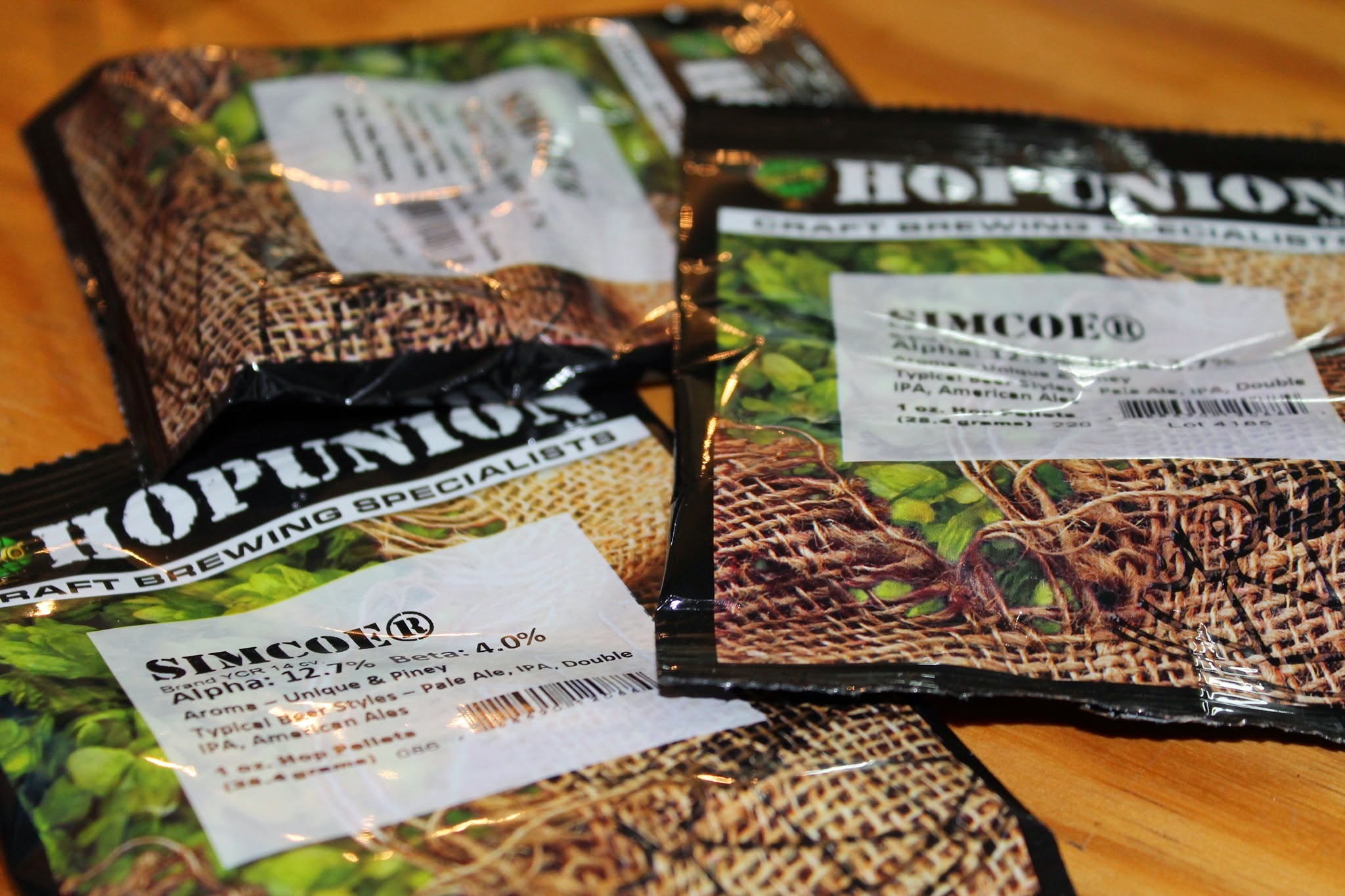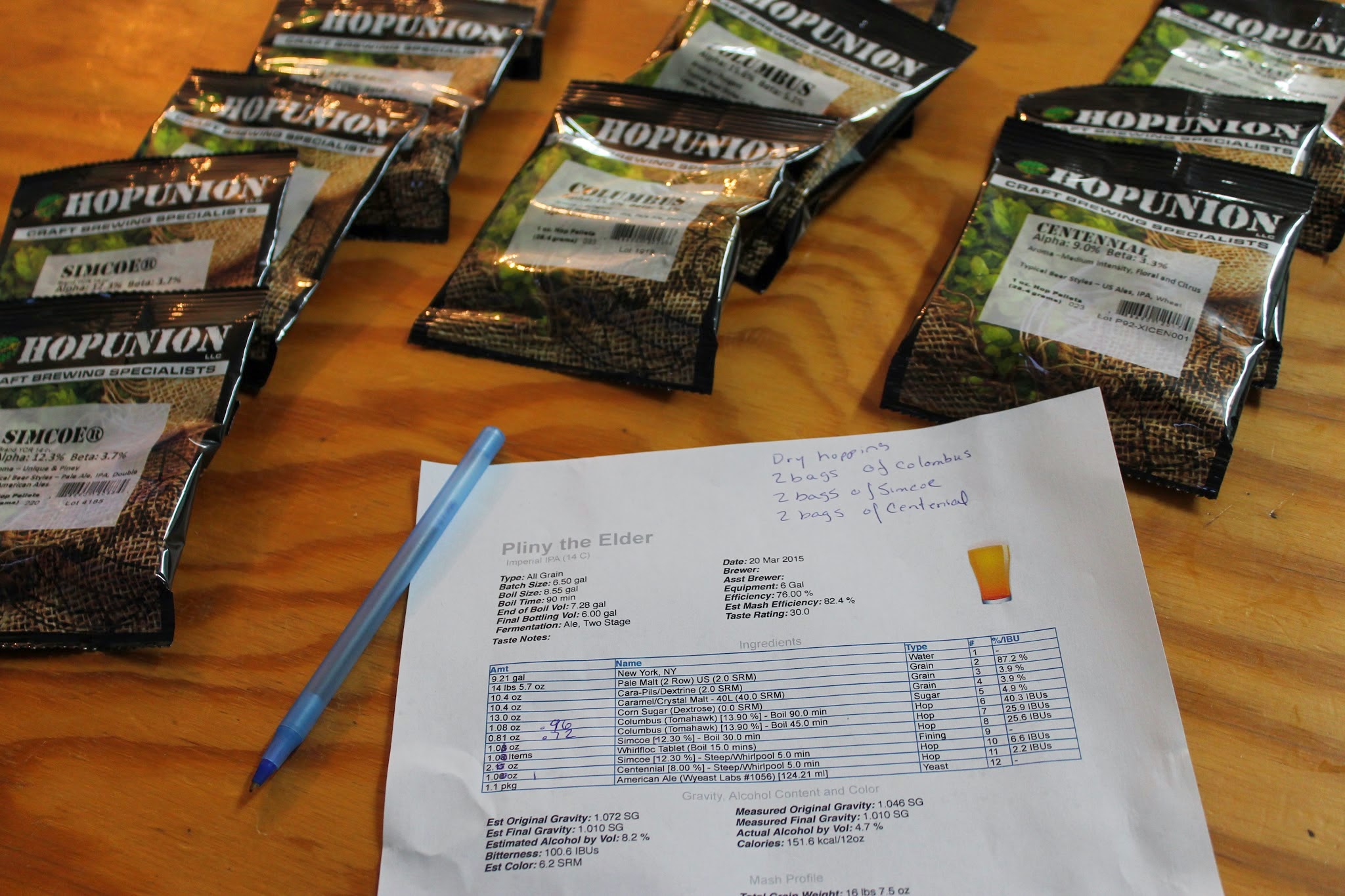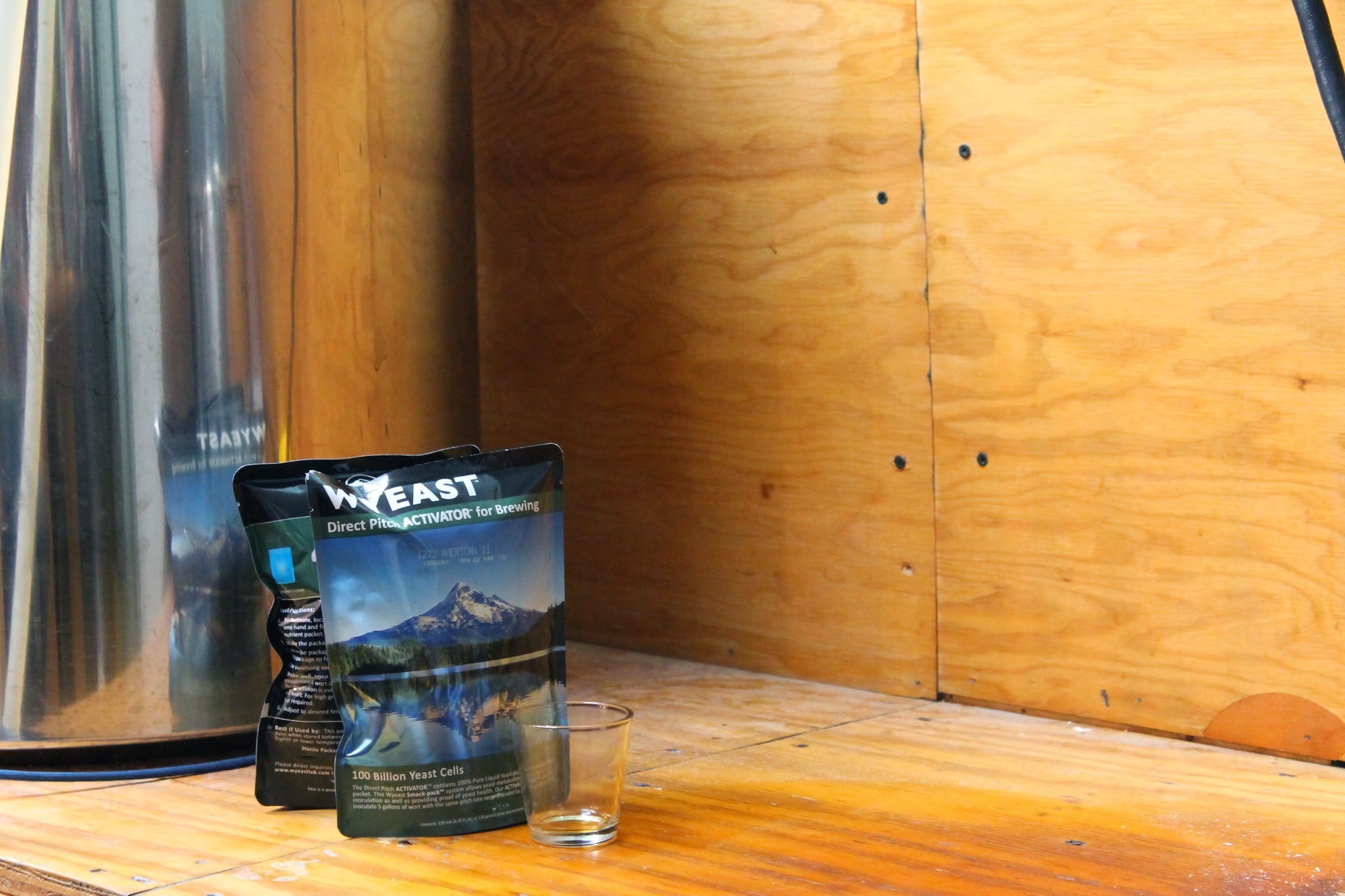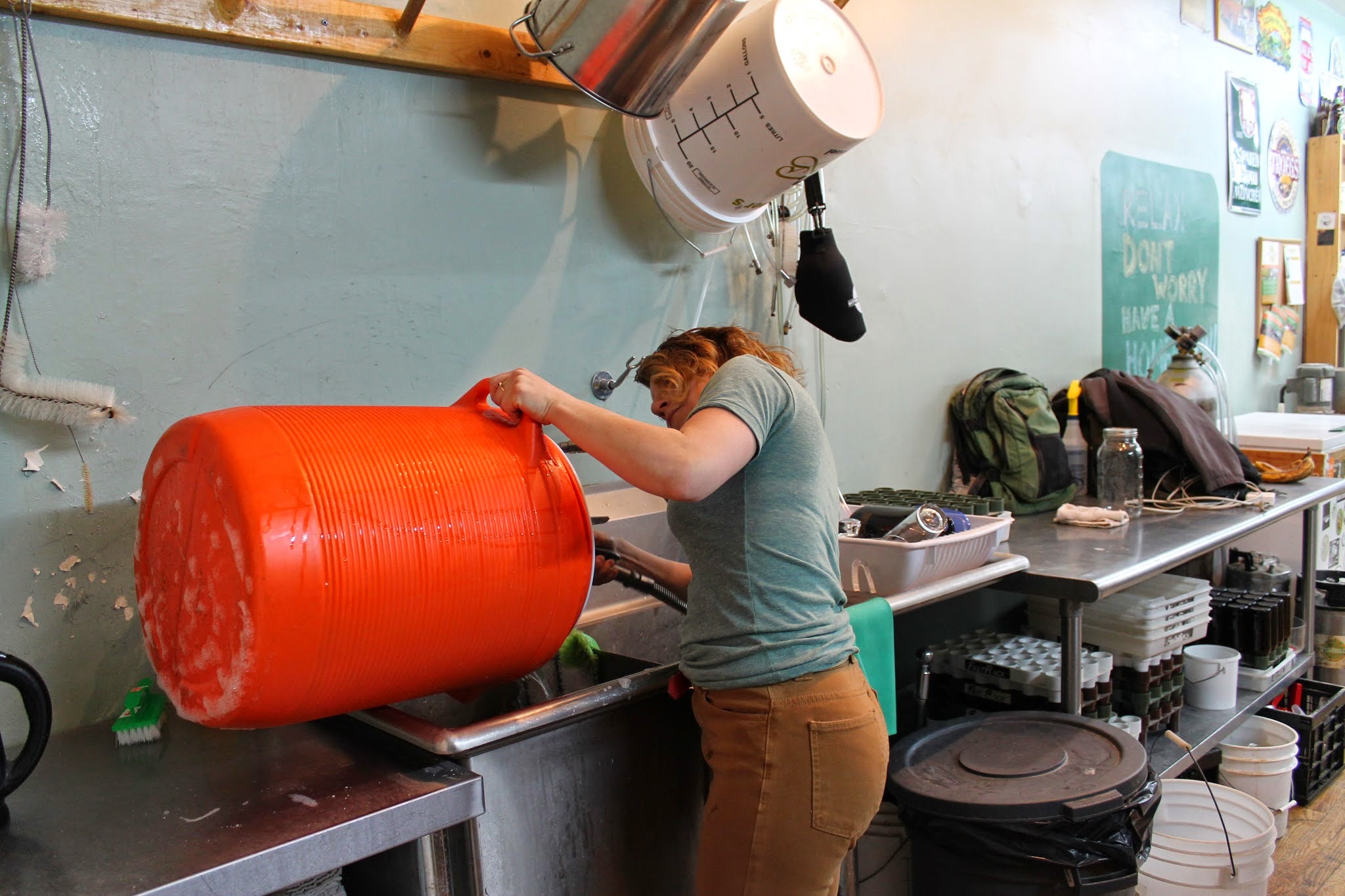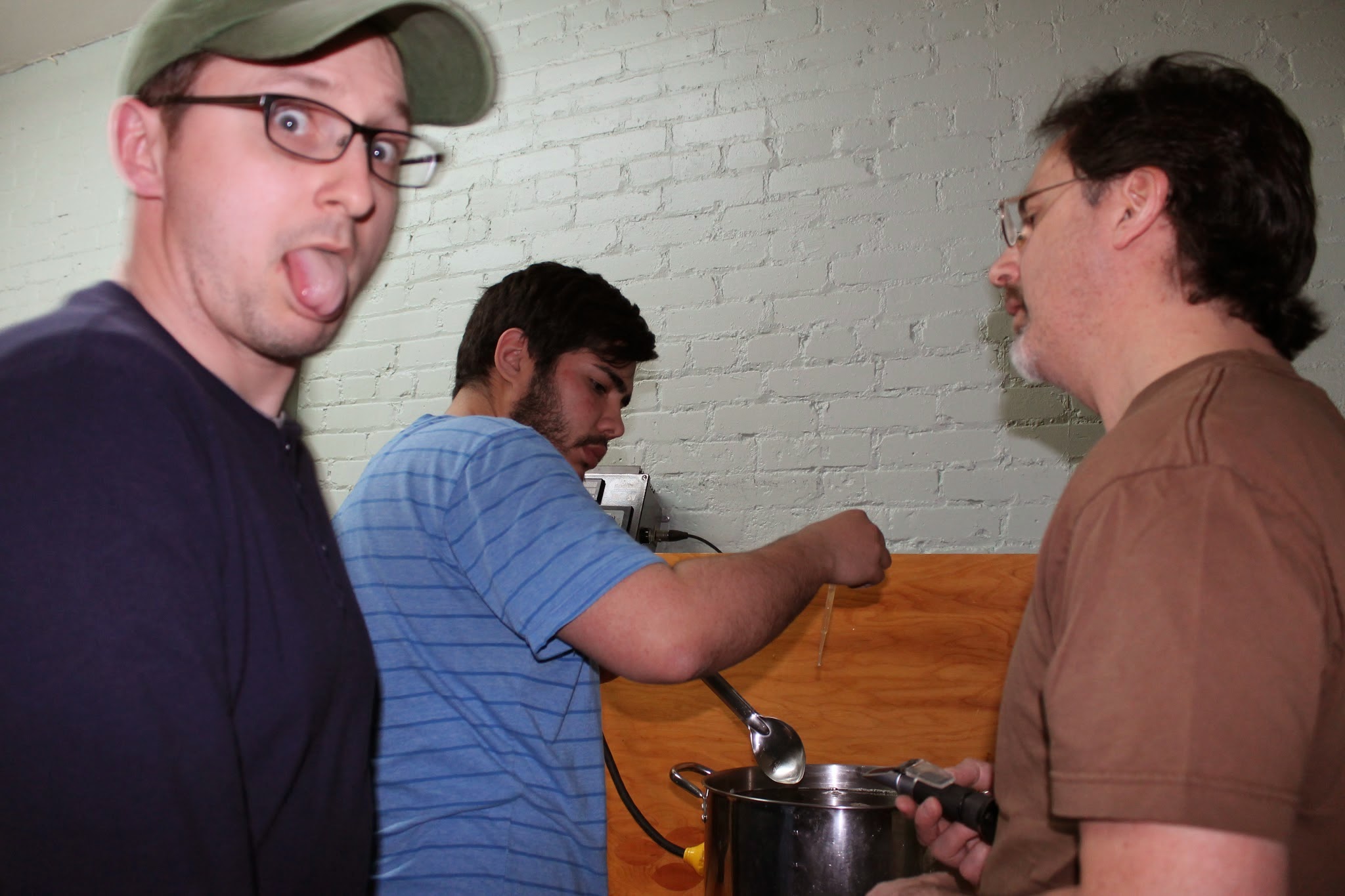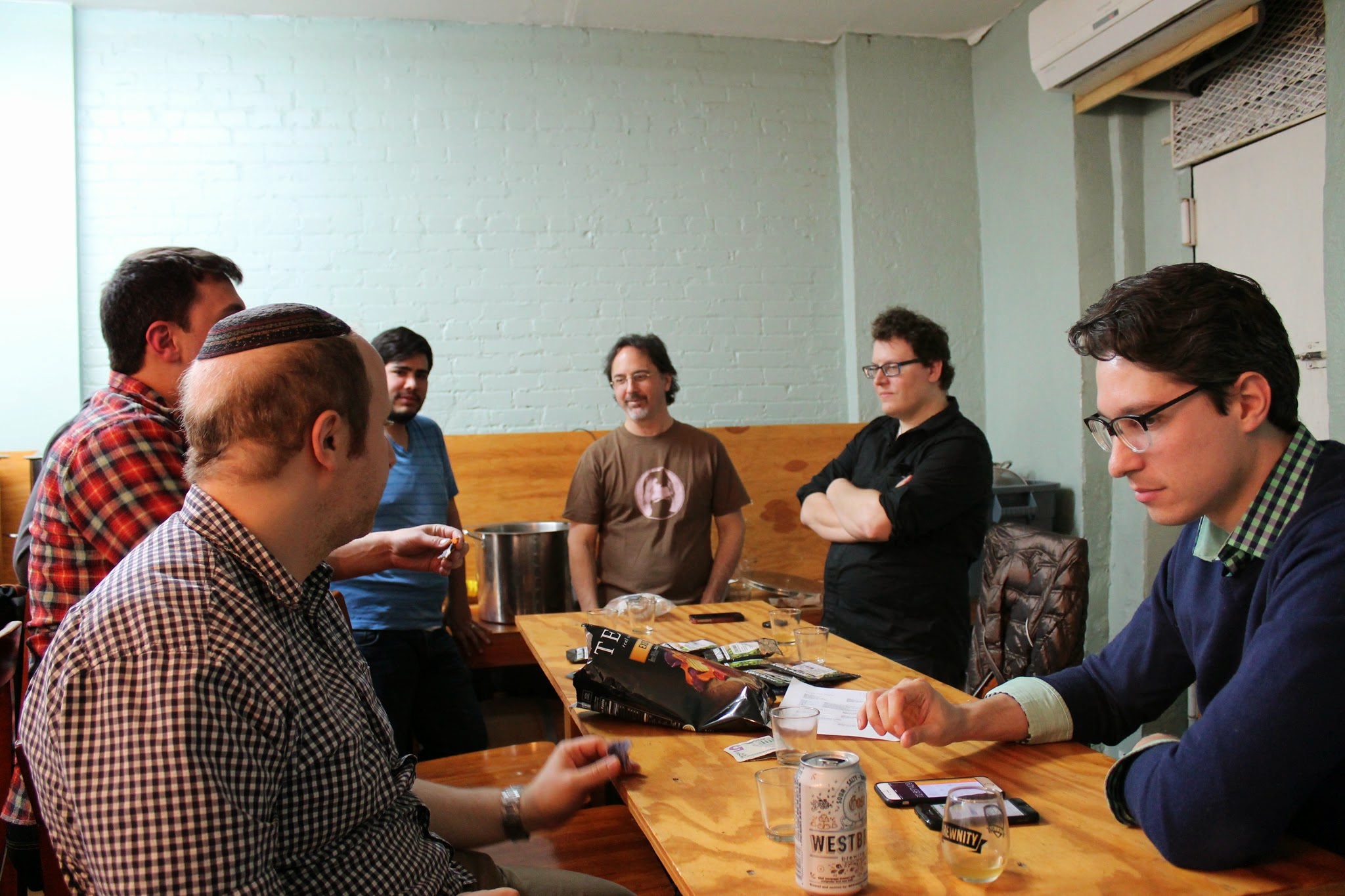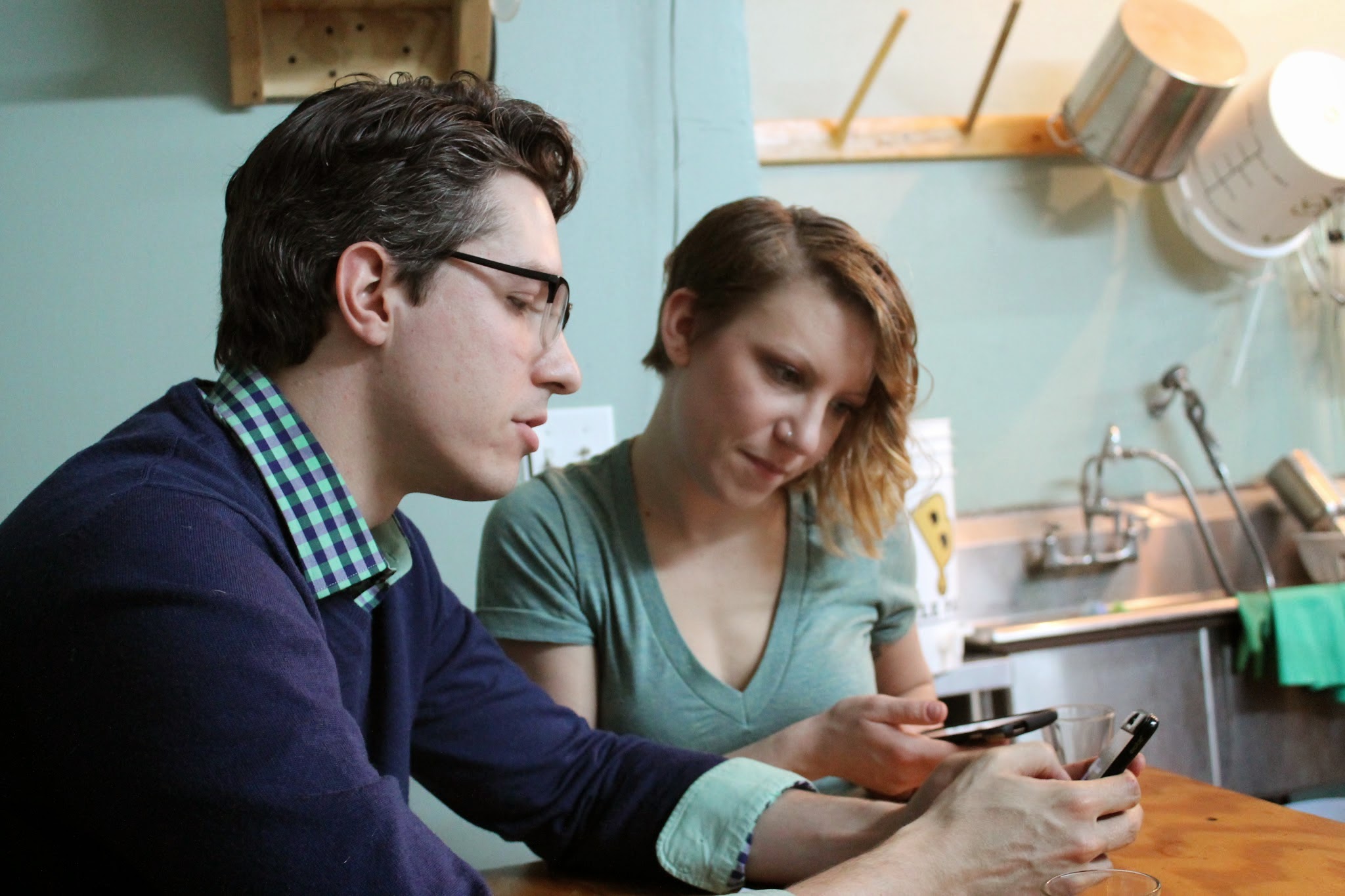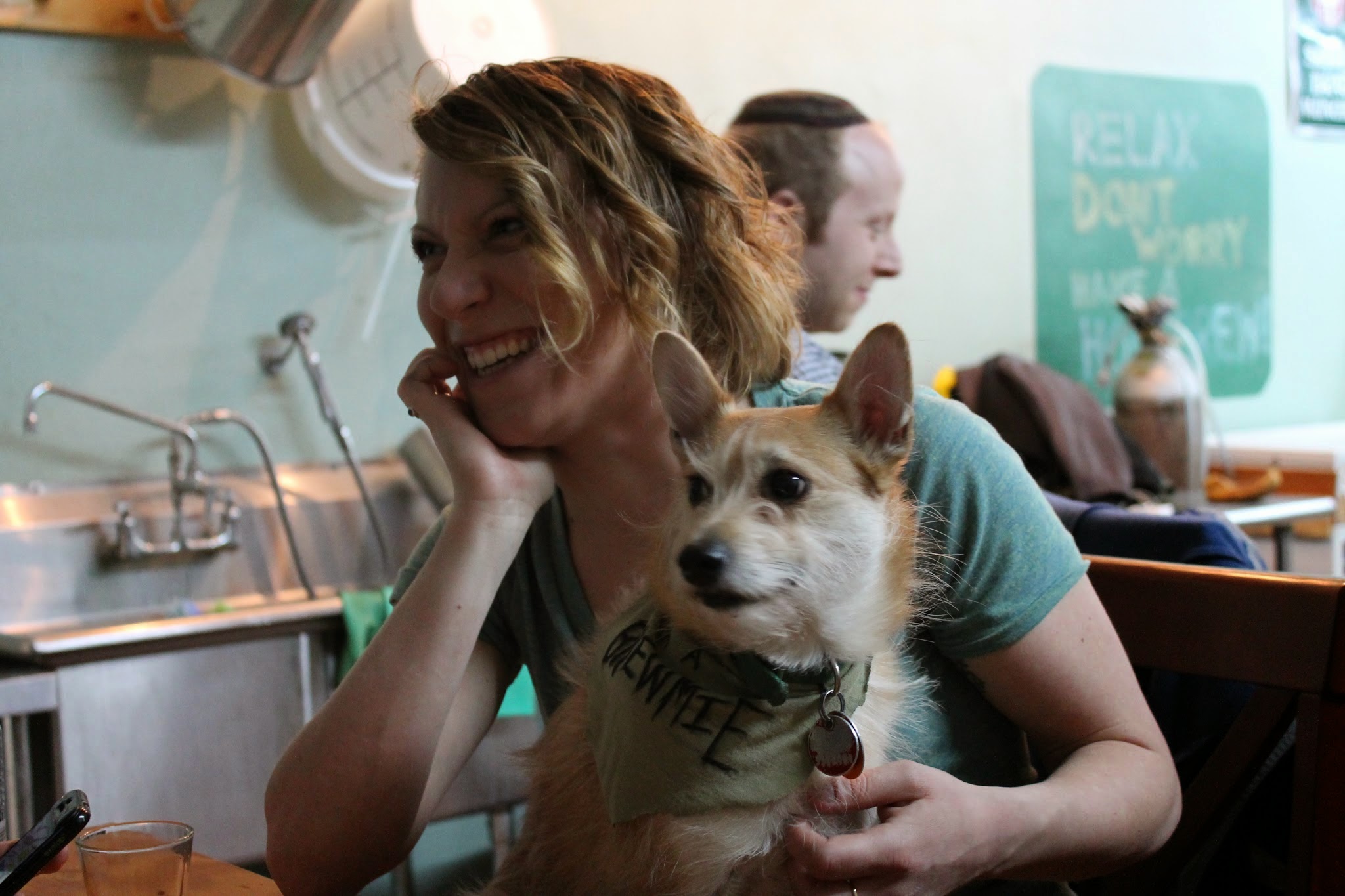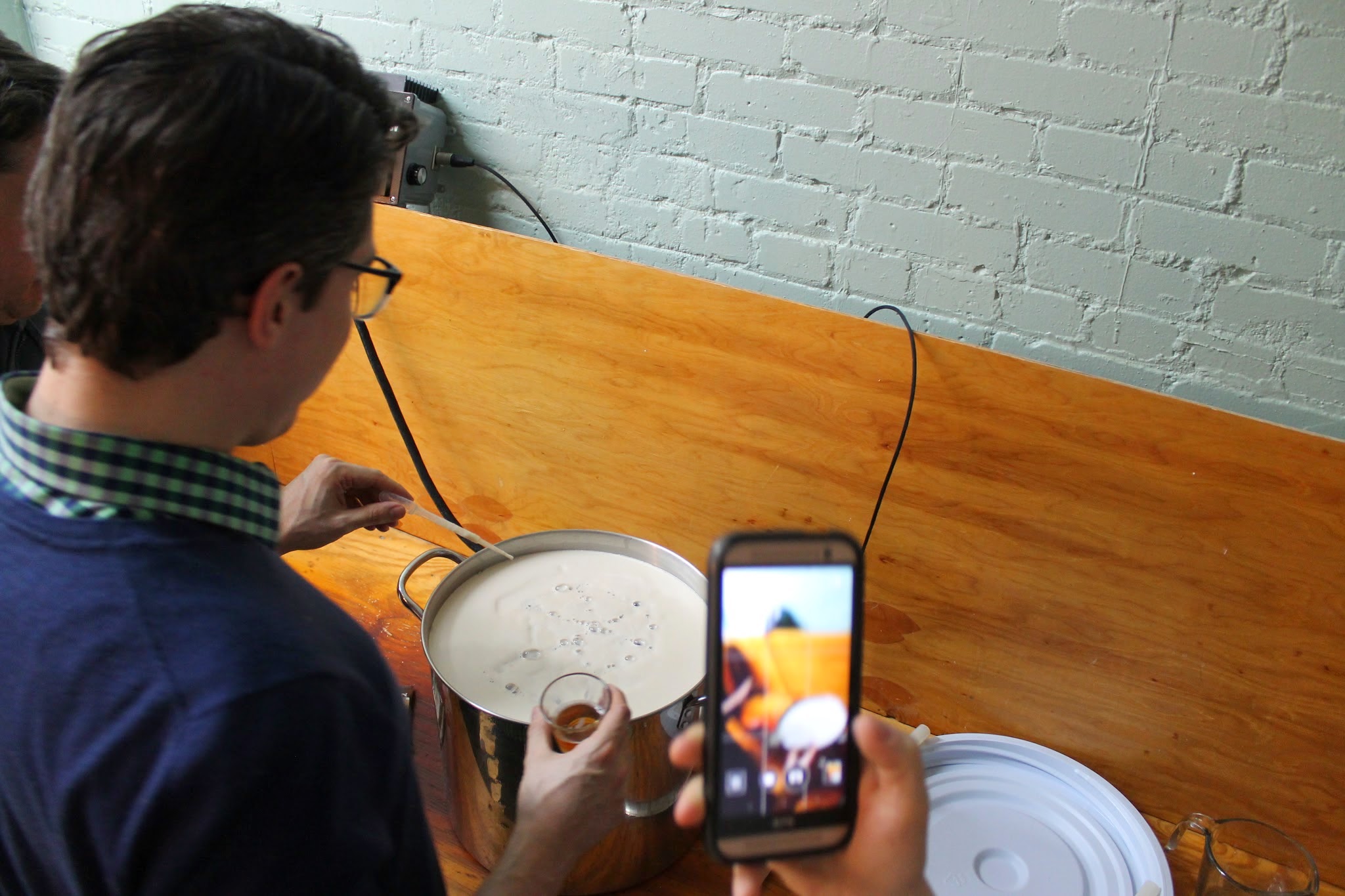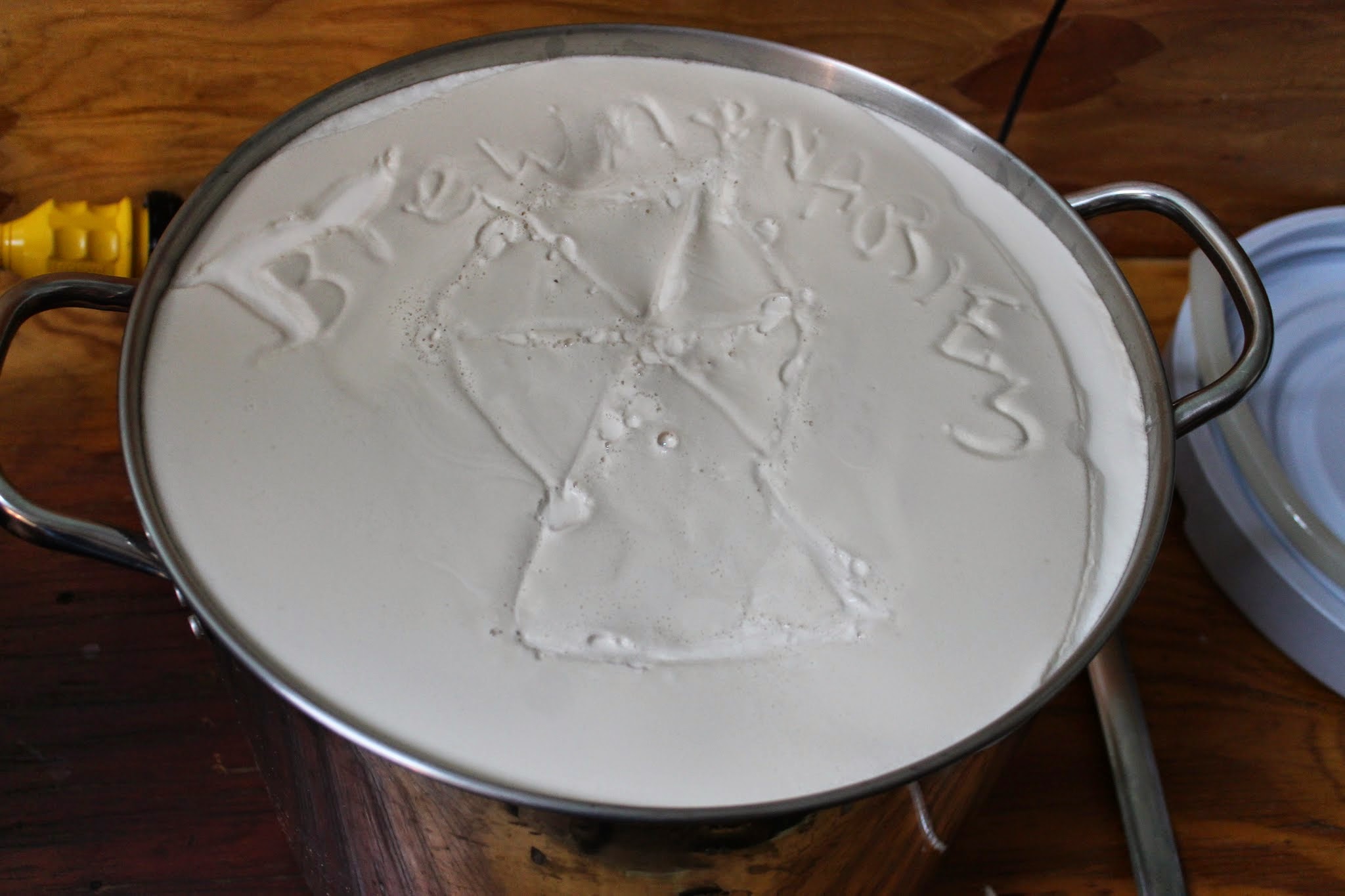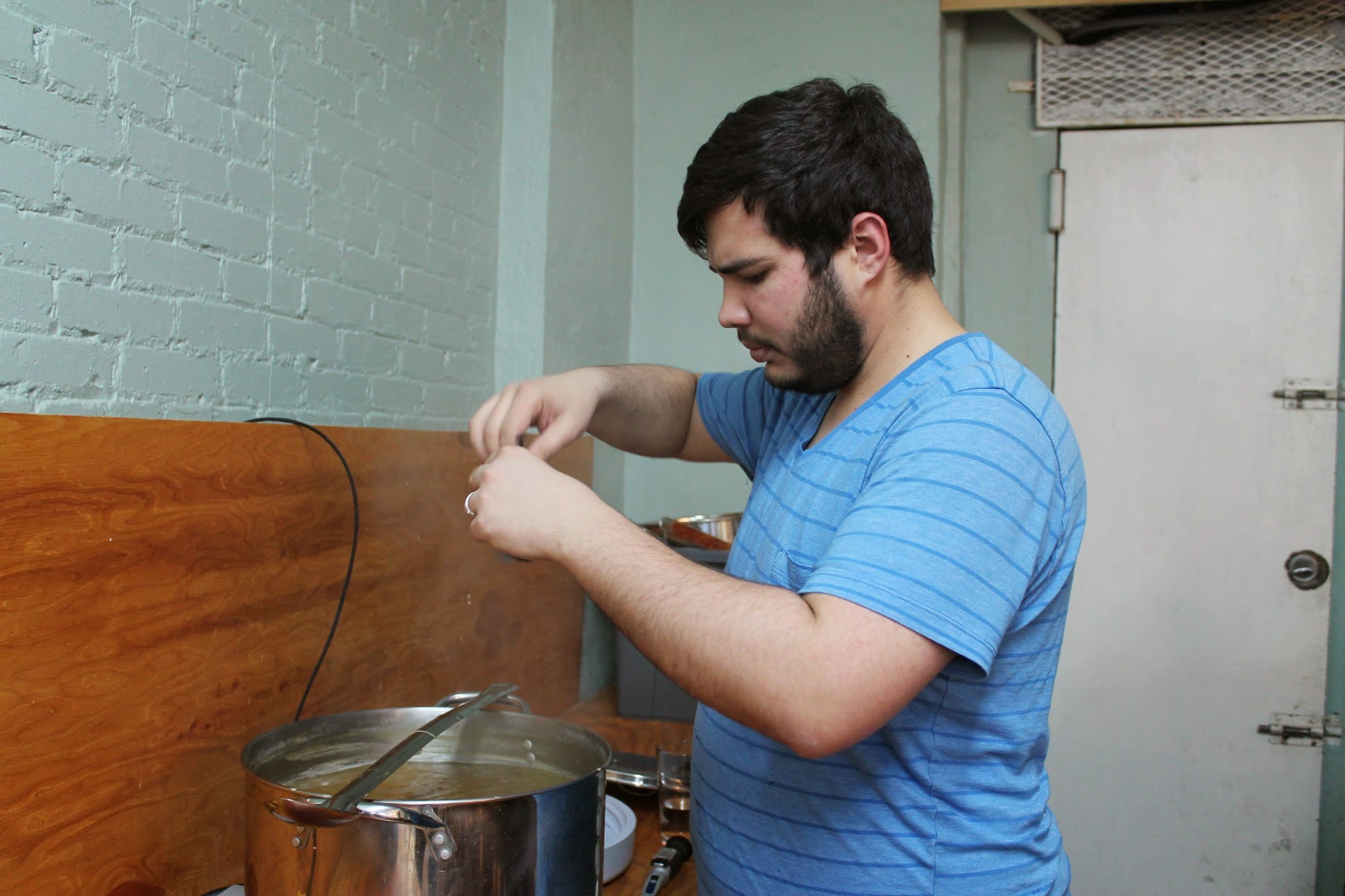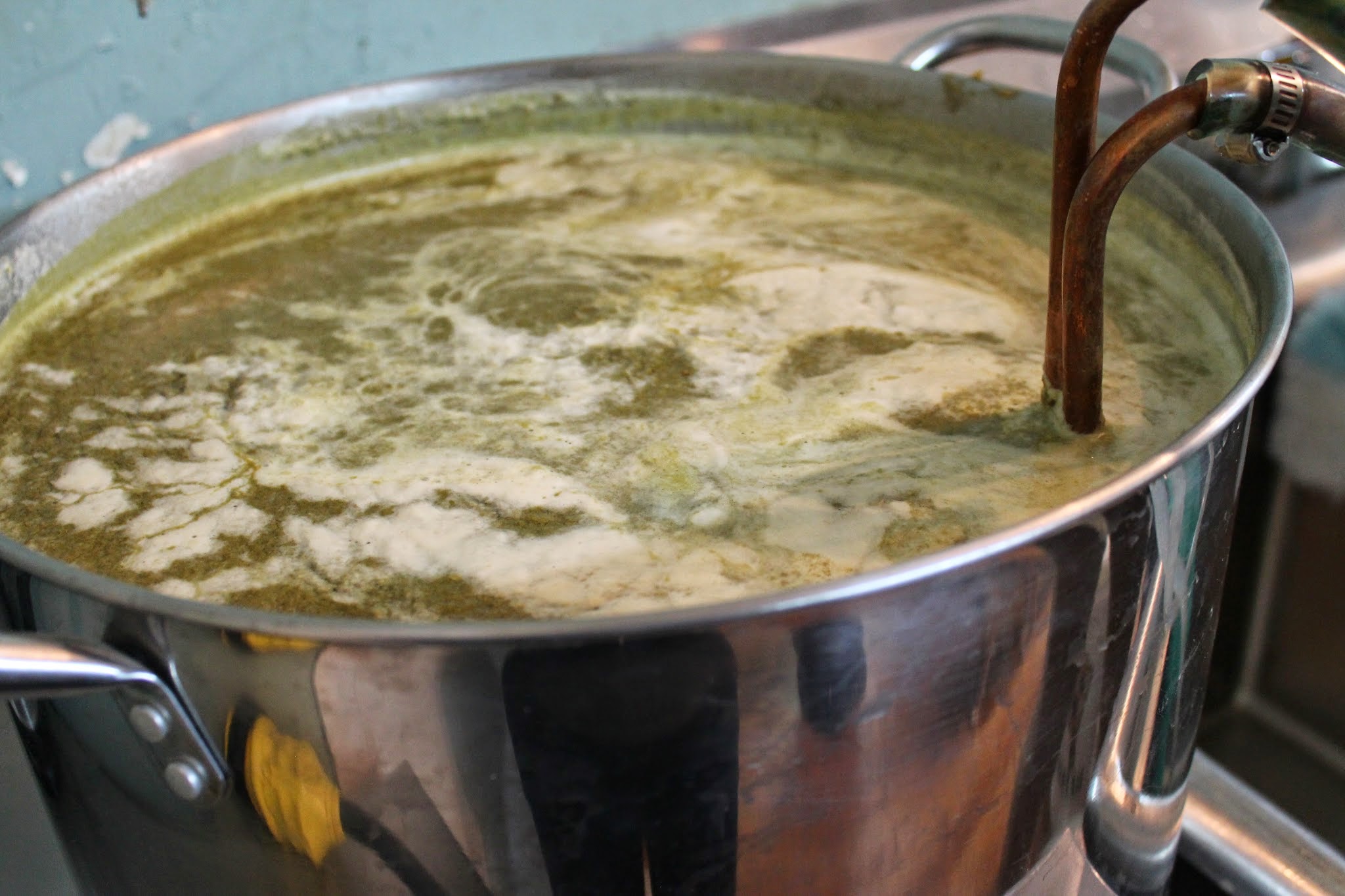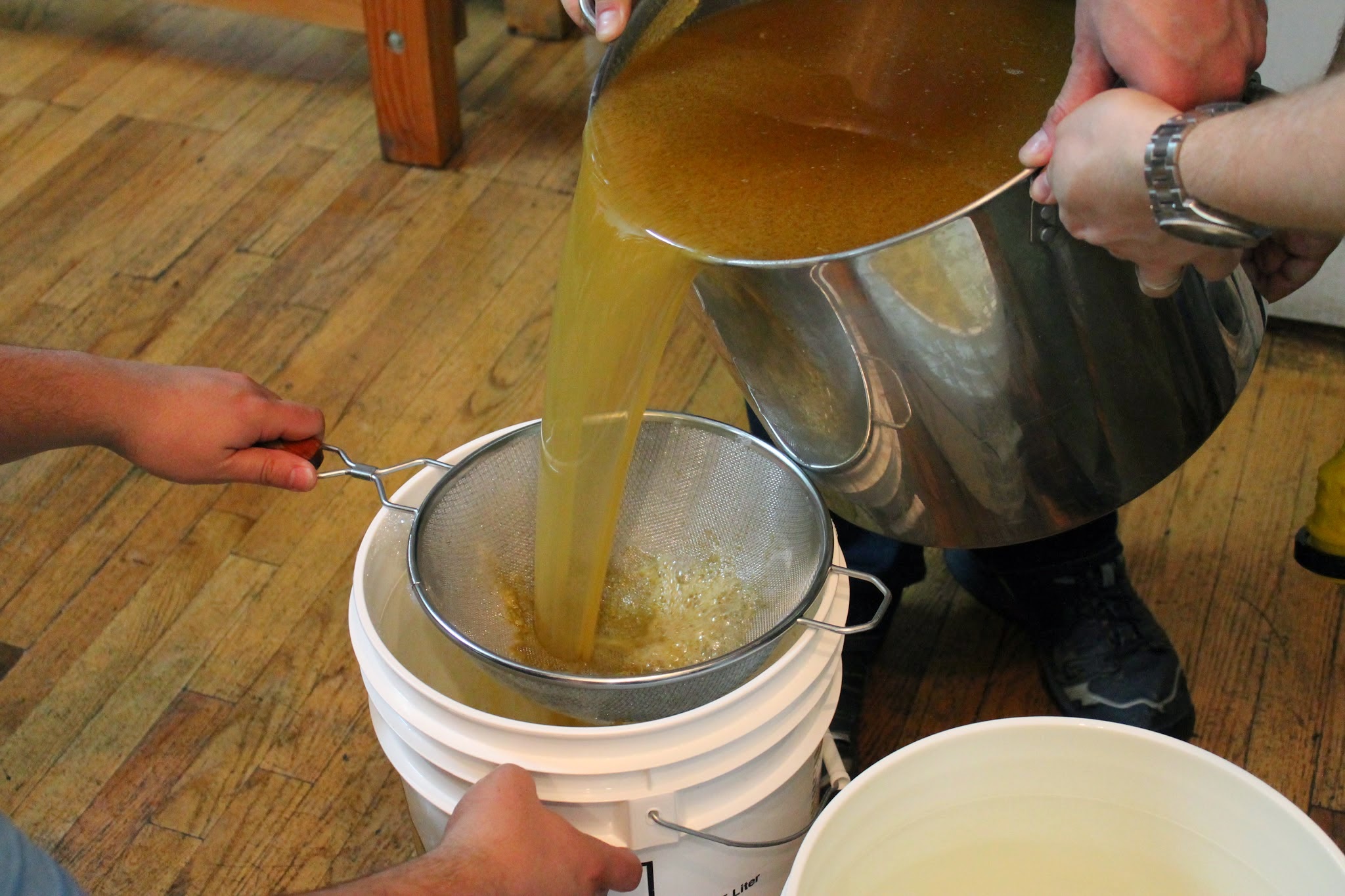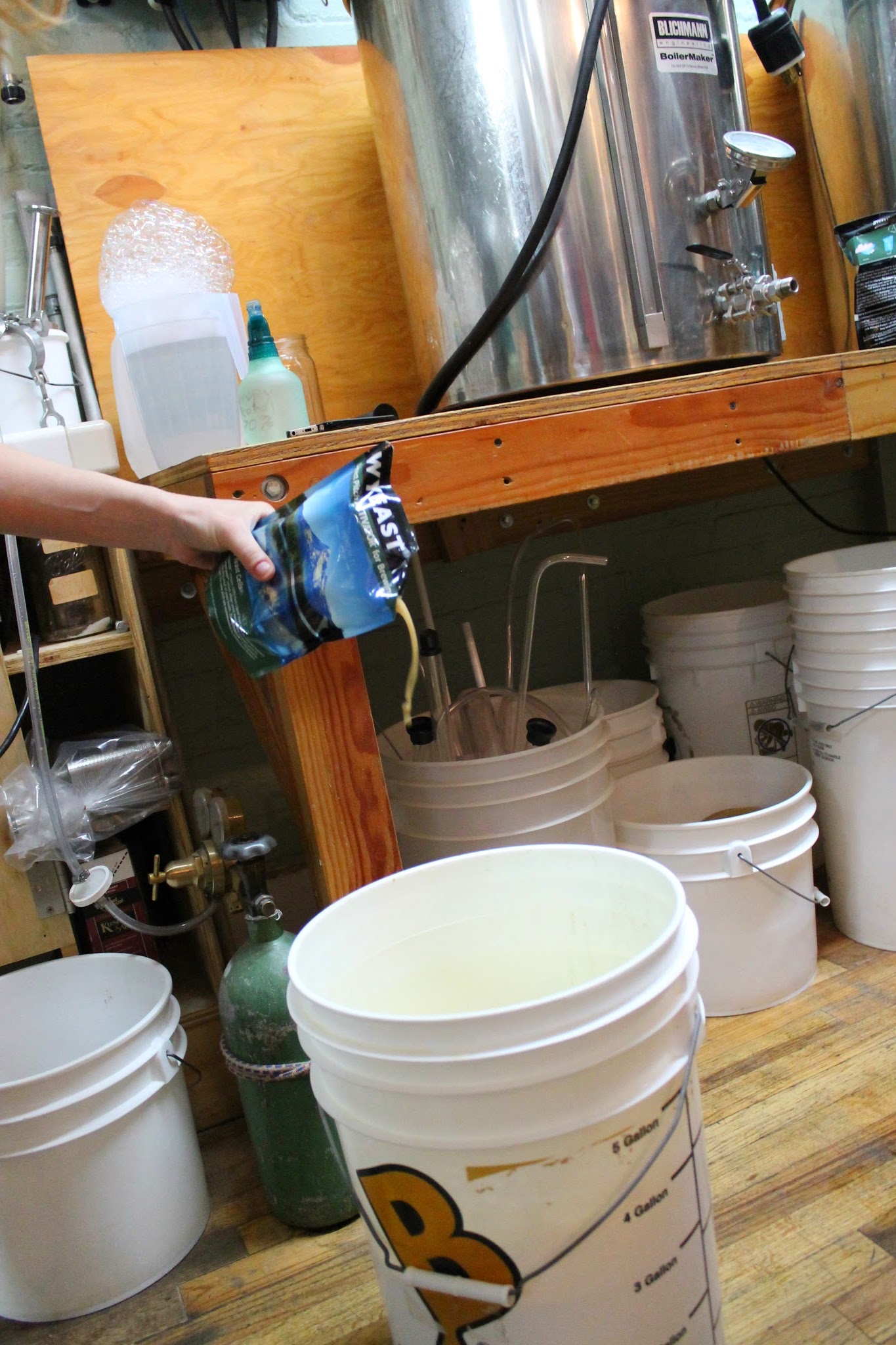 Grainbill
14 lbs 5.7 oz Pale Malt (2 Row) US (2.0 SRM) Grain 2 87.2 %
10.4 oz Cara-Pils/Dextrine (2.0 SRM) Grain 3 3.9 %
10.4 oz Caramel/Crystal Malt - 40L (40.0 SRM) Grain 4 3.9 %
12.0 oz Corn Sugar (Dextrose) (0.0 SRM) Sugar 5 4.9 %
Mash at 147˚F
Hop Schedule
1.00 oz Columbus (Tomahawk) [13.90 %] - Boil 90.0 min Hop 6 40.3 IBUs
0.80 oz Columbus (Tomahawk) [13.90 %] - Boil 45.0 min Hop 7 25.9 IBUs
1.00 oz Simcoe [12.30 %] - Boil 30.0 min Hop 8 25.6 IBUs
1.00 Items Whirlfloc Tablet (Boil 15.0 mins) Fining 9 -
2.00 oz Simcoe [12.30 %] - Steep/Whirlpool 5.0 min Hop 10 6.6 IBUs
1.00 oz Centennial [8.00 %] - Steep/Whirlpool 5.0 min Hop 11 2.2 IBUs
Yeast

1.0 pkg American Ale (Wyeast Labs #1056)
1.0 pkg American AleII (Wyeast Labs #1272)
Original Dry Hopping Schedule
0.17oz 13.9AA Columbus (Tomahawk) 15 days
0.17oz 12.3AA Simcoe 15 days
0.17oz 10.0AA Centennial 15days
0.04oz 13.9AA Columbus (Tomahawk) 5 days
0.04oz 12.3AA Simcoe 5 days
0.04oz 10.0AA Centennial 5days
Early Dry Hopping
0.21oz 13.9AA Columbus (Tomahawk) 15 days
0.21oz 12.3AA Simcoe 15 days
0.21oz 10.0AA Centennial 15days
Late Dry Hopping
0.21oz 13.9AA Columbus (Tomahawk) 5 days
0.21oz 12.3AA Simcoe 5 days
0.21oz 10.0AA Centennial 5days